7 April, 2015
Meatballs in tomato sauce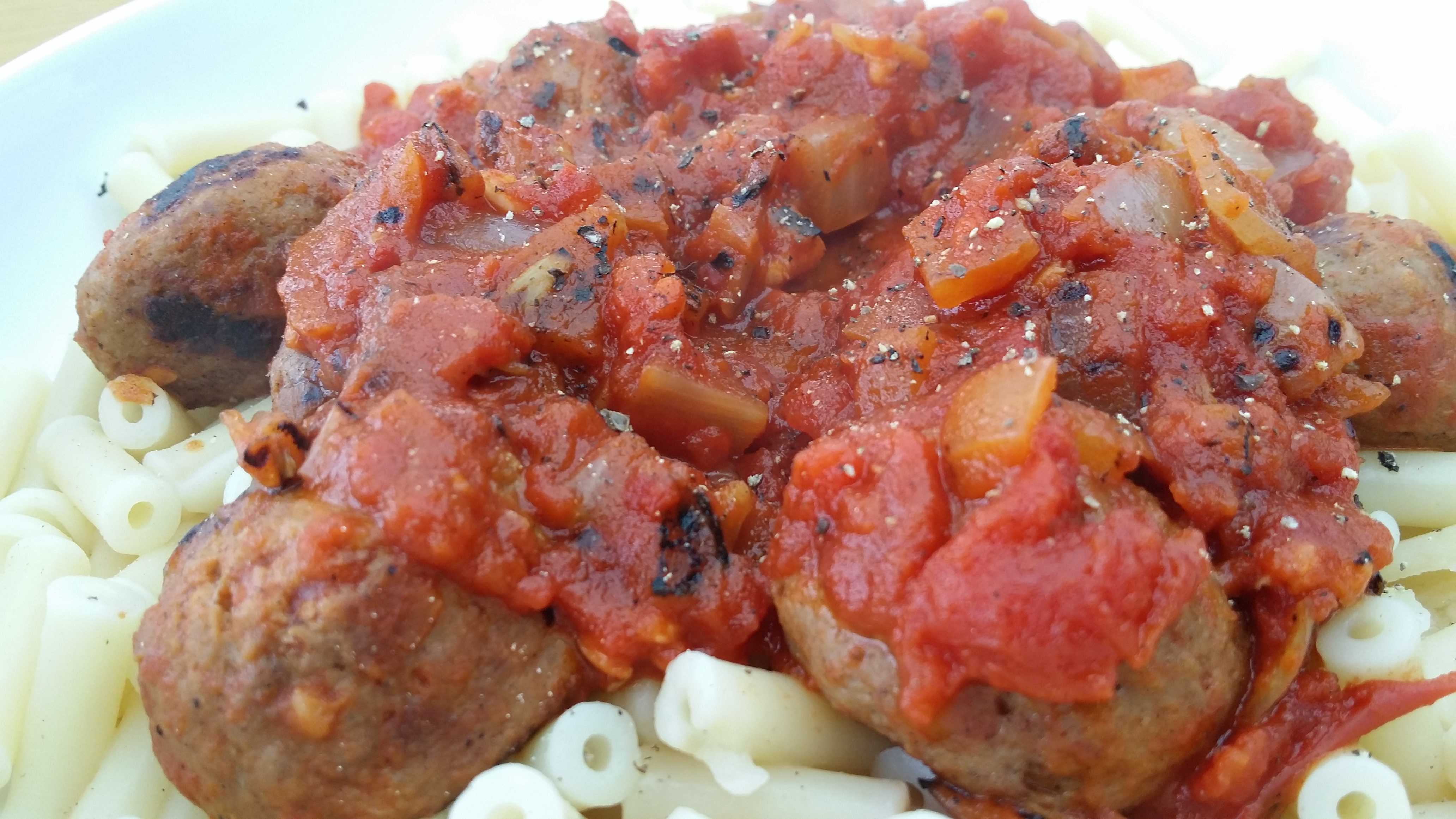 Posted in : Uncategorised on
by :
Pete
Meatballs in tomato sauce
Print Recipe

Add to Shopping List

This recipe is in your Shopping List
If you're like me, you'll look at this and think it must be bland but I don't "do" bland food so give it a go and see. Completely syn free too. Adapted from the Hairy Bikers diet cook book to make it even more healthy.
Servings

Prep Time

2

people

10

minutes
Servings

Prep Time

2

people

10

minutes
Meatballs in tomato sauce

Print Recipe

Add to Shopping List

This recipe is in your Shopping List

If you're like me, you'll look at this and think it must be bland but I don't "do" bland food so give it a go and see. Completely syn free too. Adapted from the Hairy Bikers diet cook book to make it even more healthy.

Servings

Prep Time

2

people

10

minutes

Servings

Prep Time

2

people

10

minutes
After 10-15 minutes, season the sauce really well. I like lots of ground black pepper or you could add some chilli if you wanted something more fiery. Add the cherry tomatoes and cook for another few minutes until everything is fully cooked but before the tomatoes fall apart. Check the seasoning and serve with pasta and a final crack of black pepper