11 February, 2019
Breakfast Muffins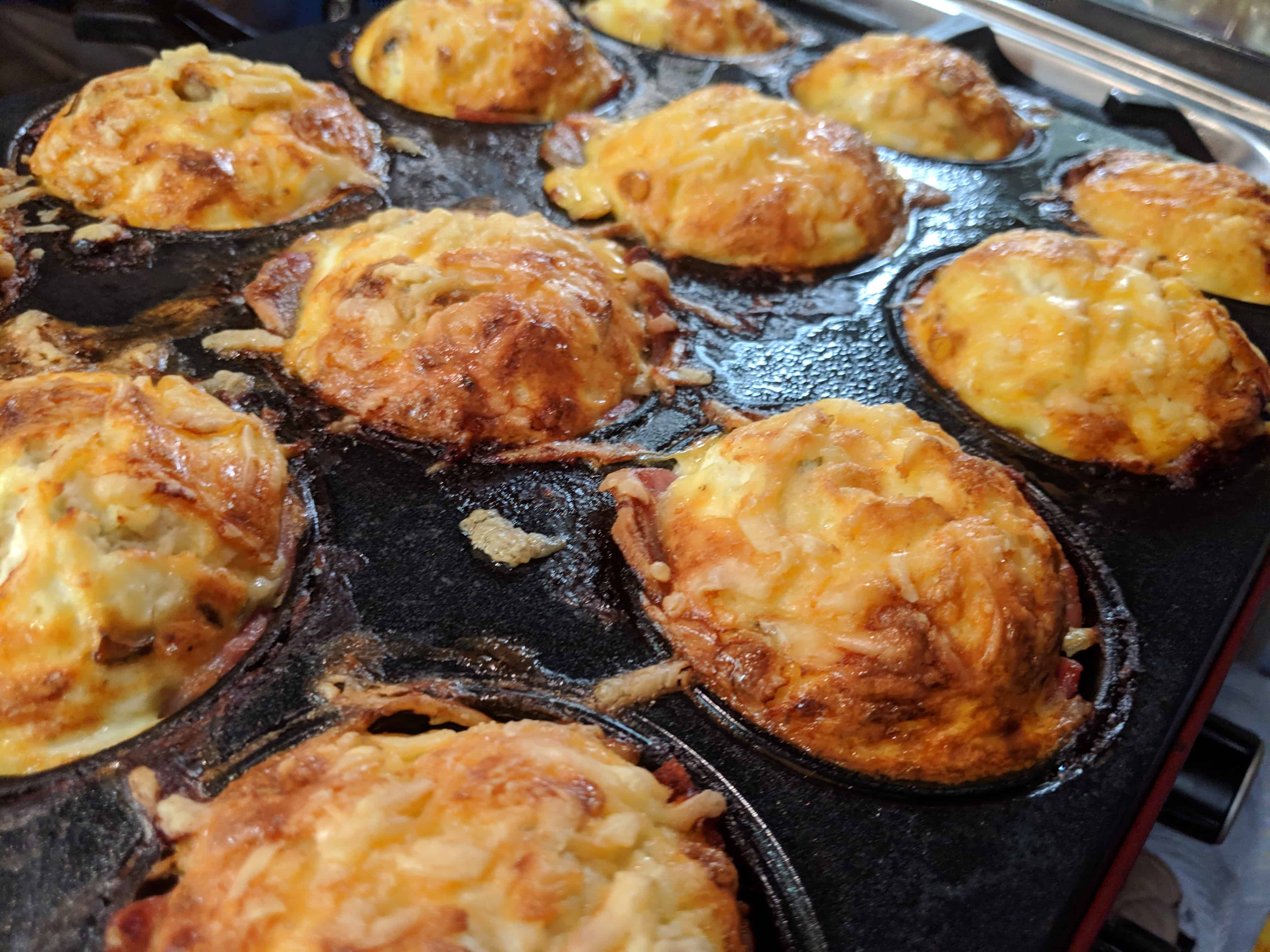 Comments : 1 Posted in :
Uncategorised
on
by :
Pete
Adapted from the Blood Sugar Diet recipe book.
Breakfast Muffins
When I first started the Blood Sugar Diet, this is one of the first things I tried and they've been a breakfast staple for me ever since. It is easy to knock up a batch of 12 and freeze them although they do keep in the fridge for about a week. One is normally enough for a breakfast for me or two if I am really starving.
Ingredients
12

Rashers

Good quality, thick sliced bacon

6

Eggs

Eggs

Large

200

g

Mushrooms

Chopped

Butter

200

g

Full fat cottage cheese

80

g

Cheddar

Grated

1

Handful

Baby spinach leaves

or pre-cooked greens
Instructions
Gather all the ingredients together, pre-heat the oven to 180 degrees C

Roughly chop the mushrooms and fry with the butter in a small saucepan

Whisk the eggs and the cottage cheese together and season well.

Oil then line a 12 hole muffin tray with bacon. Use a slice per hole cut in half

Place some spinach in each hole and also the mushrooms then pour over the egg and cheese mixture evenly without over filling the holes

Sprinkle the grated cheese over the top then bake in the oven for 30 to 35 minutes

Remove from the oven when golden brown and the bacon is fully cooked. Allow to cool in the tray for half an hour or so then ease each one out after running a sharp knife around the inside of the tray. Cool then freeze or store in the fridge for up to a week.

These are fine cold but I microwave on full power for one minute before I have them for breakfast
1 COMMENT